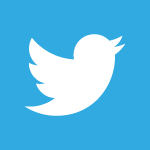 We are now active on all social media platforms to bring you all the latest product launches, industry news and healthcare education associated with respiratory care. We will also be reporting live from the events we attend, both in the UK and internationally, to keep you up to date with Intersurgical.
So follow us on Twitter@intersurgical
Like our Facebook pages
http://www.facebook.com/Intersurgicaligelairway
www.facebook.com/Intersurgical
Please note that other Intersurgical pages are not our official site.
View our YouTube channelwww.youtube.com/intersurgical
We look forward to welcoming you to our community.
Category: